Hotel Zima offers guided tours to outstanding scenery, quaint towns, coffee plantations, pineapple farms, sugar cane fields, and grand vistas overlooking our valley. We specialize in 4 – 6 hour tours of the canton of Perez Zeledon led by a Bilingual tour guide. Our Hotel Tour Guide is familiar with places that some people have never even heard of and which are out of reach for many.
If you come and join us on one our tours you will be guided to one of many fascinating places. Learn more about native people and the variety of plant life in Costa Rica. See wild orchids as we take a short hike in a nature reserve. Join us for a typical Costa Rican lunch at a small town restaurant. Explore the new refurbished Cathedral with its Spanish architecture and art. You can also shop for unique Costa Rican gifts in the local boutiques. After a busy day of fun join us for an evening tour and dance to live music in San Ramon Sur in an enchanting mountain nightclub. When all is done and you just want to relax the day or night away we welcome you to sit by a roaring river and sketch, read or just relax in the sunshine and peace. Our country is dedicated to Peace with Nature*. You'll love it!
*Prices are available on request.
Location: San Isidro del General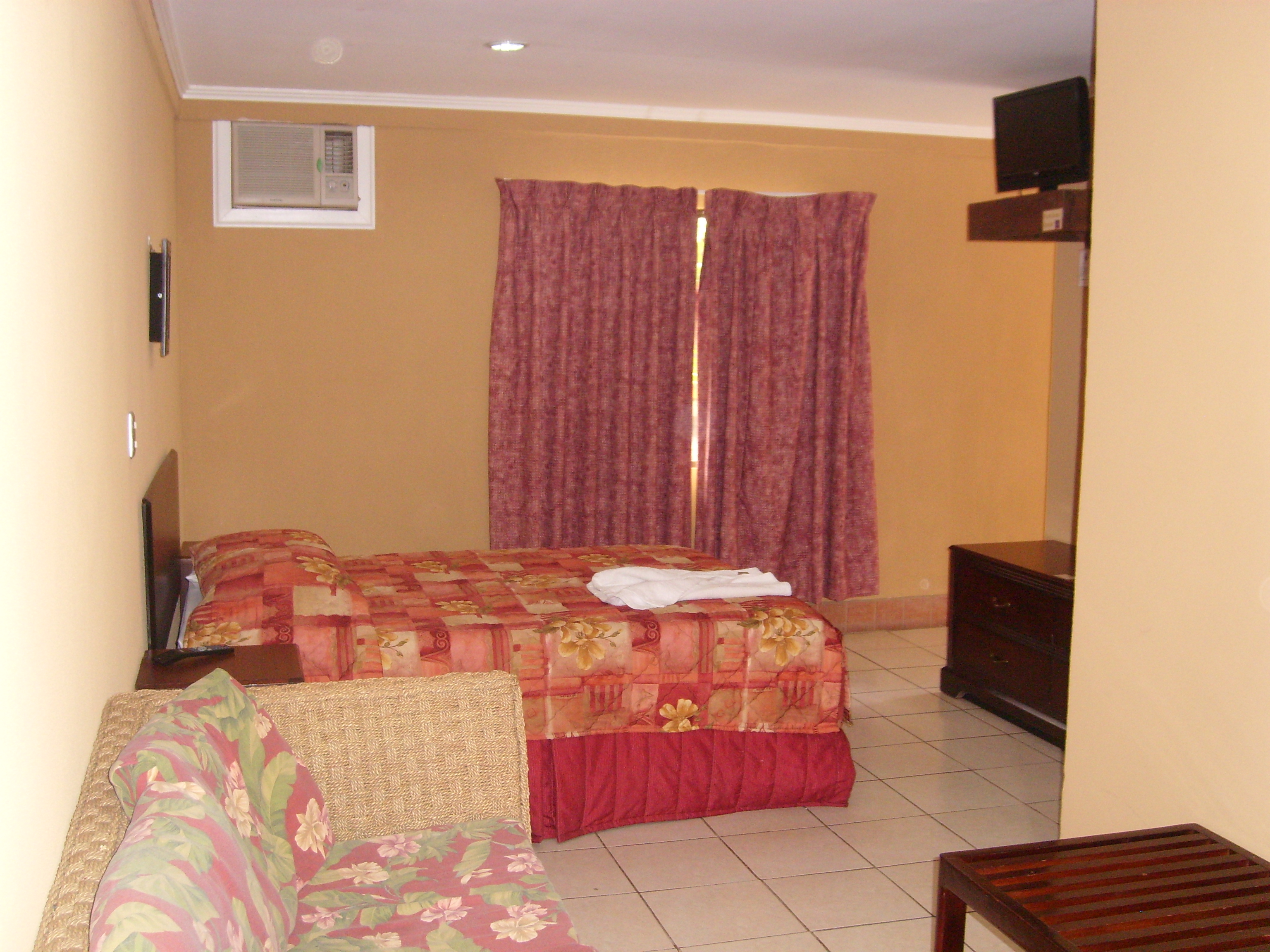 We Also Serve Breakfest At 6 To 9:30 A.M.
And Diner From 6 To 9:30 P.M.
We also provide on premises Laundry.
Just Relax